The workshop programme can be downloaded from here.
7th UK Computer Vision Student Workshop (BMVW)
Location: Taliesin
The British Machine Vision Student Workshop (BMVW) will take place in the afternoon of the 10th September 2015. The workshop has become a regular feature of British Machine Vision Conference. It provides an excellent opportunity for postgraduate students in computer vision to present their on-going research, to network and to start collaborations with other students. Furthermore, students have the opportunity to attend keynote sessions about hot topics in the field presented by experienced researcher. The workshop will be single track containing oral presentations.
PhD and research Master students are invited to submit high-quality papers (a minimum of 4 pages and maximum of 9 pages (excluding references)) of which the main author is a student. All papers will be reviewed and selected for either oral or poster presentation. All accepted papers for the workshop will be digitally published on-line at the BMVA website.
Topics
As with the main BMVC conference topics include, but are not limited to:
Statistics and machine learning for vision

Stereo, calibration, geometric modelling and processing

Face and gesture recognition

Early and biologically inspired vision

Motion, flow and tracking

Segmentation and grouping

Model-based vision

Image processing techniques and methods

Texture, shape and colour

Video analysis

Document processing and recognition

Vision for quality assurance, medical diagnosis, etc.

Vision for visualization, interaction, and graphics

Object detection and recognition

Shape-from-X

Video analysis and event recognition

Illumination and reflectance
The materials in a student workshop paper can be reused later by the original authors for a more extensive publication (e.g., a full paper) with more detailed content and mature results. This should not be considered as self-plagiarism. However, as student workshop papers are citable, researchers are encouraged to acknowledge novel ideas and results.
Traditionally, BMVW workshop only accepted student submissions from British institutions. This year we also encourage students submissions from institutions outside UK. Priority is given to student participants from UK institutions, however.
Important Dates
Workshop Paper Submission: 
Monday 13 July 2015
Workshop Paper Submission (extended):
Saturday 18 July 2015 (11.59PM PST)
Thursday
10 September 2015   13:30-17:30
Committee
Mike Edward, Robert Palmer
Workshop Programme
TBA
Keynote Speaker(s)
Prof. Mark Nixon (University of Southampton)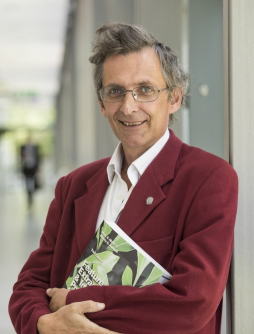 Mark Nixon is Professor in Computer Vision at the School of Electronics and Computer Science. His research interests are in image processing and computer vision including static and moving shape extraction (both parametric and non-parametric) which have found application in automatic face and automatic gait recognition and in medical image analysis. Amongst previous research contracts, he was Principal Investigator with John Carter on the DARPA supported project Automatic Gait Recognition for Human ID at a Distance, on the General Dynamics Defence Technology Centre's program on data fusion (biometrics, naturally), on the MoD/ARL (US) IBM-led Information Technology Alliance and they're currently working on the EU funded Tabula Rasa programme which is the first co-ordinated study of spoofing biometrics.
He was chaired of the 9th British Machine Vision Conference BMVC'98 held at Southampton in September '98 (an issue of Image and Vision Computing containing some of the most highly rated conference papers was published as Volume 18 Number 9). The BMVC'98 Electronic Conference Proceedings remain online via the British Machine Vision Association. Apart from being a programme member/ reviewer for other conferences, Josef Kittler and he chaired IAPR International Conference Audio Visual Biometric Person Authentication (AVBPA 2003) and was Publications Chair for the International Conference on Pattern Recognition (ICPR 2004) at Cambridge UK with Josef Kittler, he co-chaired the IEEE 7th International Conference on Face and Gesture Recognition FG2006 held at Southampton, UK in 2006.
Title: Frontiers of Identification: Biometrics and Computer Vision
Abstract:Biometrics has a shorter history than computer vision though it has come to affect one of the largest populations in the world through India's Unique Identification project. Much of the progress is consistent with advances in computer vision, since many approaches to biometrics use computer vision techniques. This talk will survey the progress in biometrics and the techniques in computer vision that have been used to support that progress. The talk will naturally focus on areas of my particular expertise, namely feature extraction in computer vision and gait, ear and soft biometrics. Of these topics, computer vision implements the approaches, especially motion-based approaches. Gait concerns recognising people by the way they walk, thus involving moving feature analysis; ears are static shapes which though rather ugly appear to retain their shape throughout a person's life. The newer soft biometrics concern using human descriptions (attributes) for recognition, which when appropriately formulated can provide new means for recognition in surveillance footage. This is a form of automated witness description for recognition, using attributes which are at the forefront of modern computer vision approaches.
Invited Post-doc Speaker(s)
Dr. Adeline Paiement (University of Bristol)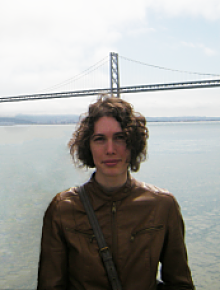 Adeline Paiement is a postdoctoral researcher in computer vision at the University of Bristol. Since 2013 her research has been within the EPSRC-IRC SPHERE project on video monitoring for health applications, with a strong focus on movement quality analysis. Before joining SPHERE, she received her PhD with commendation at the Department of Computer Science, University of Bristol. Her PhD research was on level set based analysis of 3D/4D sparse data, including medical images.
Title: Compter Vision for health: classical applications and new perspectives, and my life as a postdoc
Abstract: Computer vision is traditionally used for medical applications through the analysis of medical images, although its range of uses is widening with the rapid advent of tele-health, big-data, and new affordable (depth) sensors. This talk will illustrate these applications of computer vision for health with two examples from my recent work, in medical image analysis and tele-health respectively. First, I will introduce a 3D/4D shape modelling framework that was developed during my PhD for the analysis of sparse and misaligned tomographic images, such as cardiac and brain MRIs. Next, I will present my postdoc work in the large SPHERE project on a gait quality monitoring tool for a home environment. This tool uses the Kinect depth sensor and a learnt statistical model of gait's dynamics to detect and assess the level of abnormalities in movements. I will use this opportunity to share some personal thoughts on the life as a postdoc in a large project such as SPHERE.
Reviewers
| | |
| --- | --- |
| Ashish Gupta | Ohio State University |
| Dengxin Dai | ETH Zurich |
| David Fouhey | CMU |
| David Ferstl | Graz University of Technology |
| Erik Rodner | Friedrich Schiller University of Jena |
| Guillaume Bourmaud | University of Bordeaux |
| Gernot Riegler | Graz University of Technology |
| Heng Yang | University of Cambridge |
| Hamid Izadinia | Washington University |
| Jan Knopp | KU Leuven |
| Jingjing Zheng | University of Maryland |
| Junhua Mao | UCLA |
| Karel Lebeda | University of Surrey |
| Kevin Shih | Univeristy of Illinois |
| Karan Sikka | UCSD |
| Mohamed Elhoseiny | Rutgers University |
| Ming Jiang | NUS |
| Mark Hansen | University West of England |
| Massimo Camplani | Univeristy of Bristol |
| Michael Sapienza | University of Oxford |
| Nazli FarajiDavar | University of Surrey |
| Osian Haines | Univeristy of Bristol |
| Pablo Alcantarilla | Georgia Institute of Technology |
| Ruixuan Wang | University of Dundee |
| Shenping Zhang | Harbin Institute |
| Simone Buoncompagni | University of Bologna |
| Varun Nagaraja | University of Maryland |
| Vinay Venkataraman | Arizona State University |
| Violet Snell | Southampton Solent University |
| Wenbin Li | University of Bath |
| Yin Li | Georgia Tech |
| Zhi Yang | University of Buffalo |
Instructions for Authors
Authors should submit a workshop paper with a minimum of 4 pages and maximum of 9 pages (excluding references). It should follow the same formatting style as a BMVC conference paper: [Typesetting Kit]
Please note that for the workshop, we do not require a one-page abstract.
Please, go to https://cmt.research.microsoft.com/BMVW2015/ to submit your paper.
Supplementary Material
Authors can optionally submit supplementary material limited to 10MB or cite the URL of their own webpages for downloading of larger files. Supplementary material may include:
videos to showcase results/demo of the proposed approach/system,

images and other results in addition to the ones in the paper,

related submissions to conferences and journals,

appendices or technical reports containing extended proofs and

mathematical derivations that are not essential to the understanding of the submitted paper.
Videos should preferably be encoded using an MP4 codec such as DivX. Please include a README text file with each video specifying the exact codec used and a URL where the codec can be downloaded. The authors should refer to the contents of the supplementary material appropriately in the paper.
Instructions for Presenters
Oral presentations will be 20 minutes long including questions (15 mins for talk, 5 mins for questions). A computer will be available for those presenters without their own laptops.