Swansea University, Singleton Park, Swansea
Location: Swansea University is set in rolling parkland overlooking the majestic sweep of Swansea Bay. The campus is a stone's throw from the old fishing village of Mumbles, whose unique seaside atmosphere is complemented by a vibrant social scene popular with students. Travel just a few minutes in the other direction and you reach the Maritime Quarter, a modern waterfront village complete with restaurants, art gallery, theatre and a busy marina. The University enjoys a prime position overlooking Swansea Bay, the start of the famously dramatic Gower coastline comprised of twenty-one bays and coves. There are excellent public transport links to London and Cardiff airport.
Oral presentations will be in Taliesin Lecture Theatre, which can host 370 delegates.  Its foyer will be used for conference registration.

Poster presentation will be hosted in the Taliesin Annexe, which offers 200 square metres of exhibition space, fully supported by telephone points, power, and data supply.

Onsite accommodation: 300 ensuit rooms on campus will be used for the main conference period. Additional 100 rooms can be booked for extra pre and post conference stays.

A list of off-site accommodation is listed here for those who wish to stay in the city.
Catering/Entertainment
Conference banquet on 9 September 2015 will be taken place at the Brangwyn Hall, which can comfortably accommodate 350 guests. It is within walking distance to the university.

There will be a reception on 7 September 2015  at the National Waterfront Museum at Swansea Marina. The delegates can enjoy the museum collection that tells the industrial innovation in Wales over the last 300 years.

Onsite accommodation includes breakfast served at Fulton House (university catering).

Morning and afternoon coffee breaks each day.

Lunch buffet will be served at Fulton House.
Fulton House
---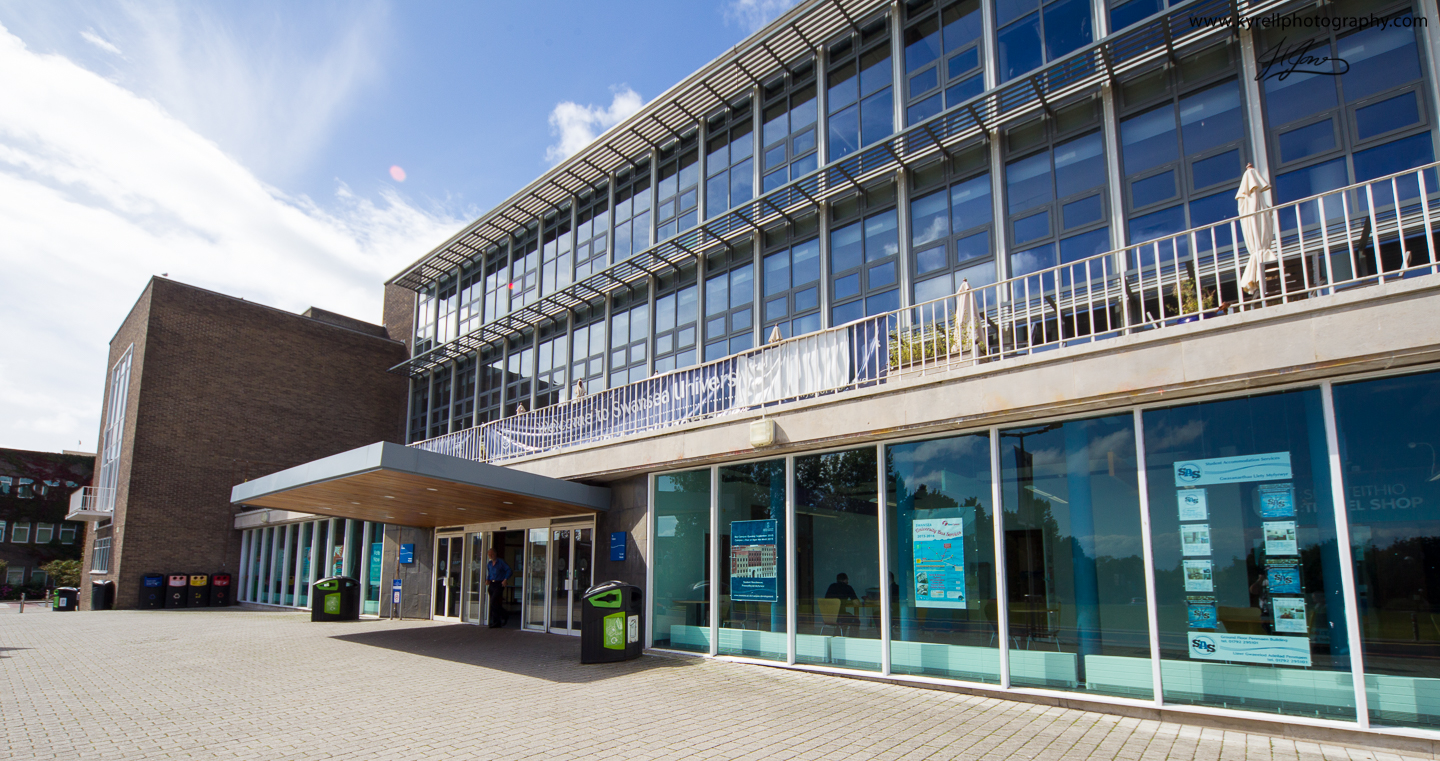 Taliesin
---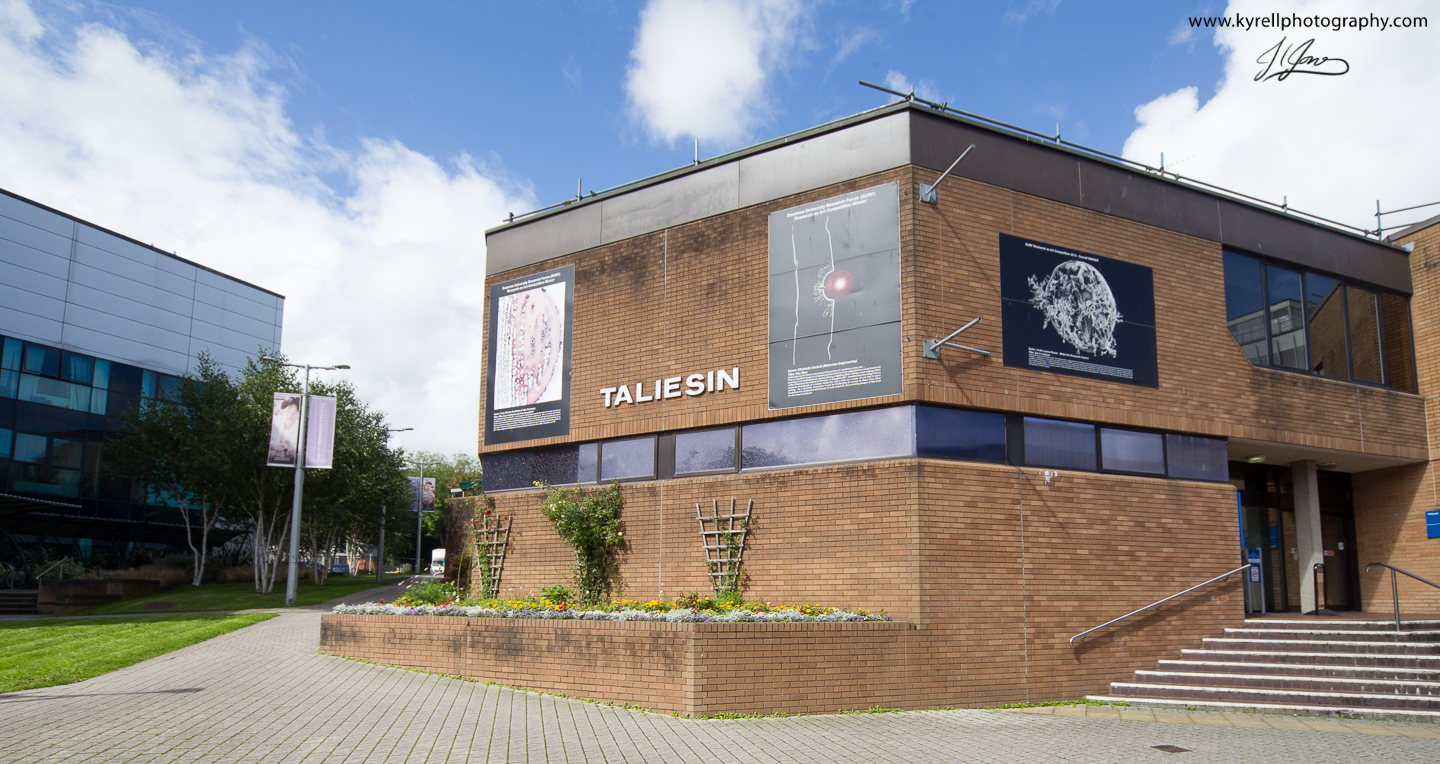 Campus Map
---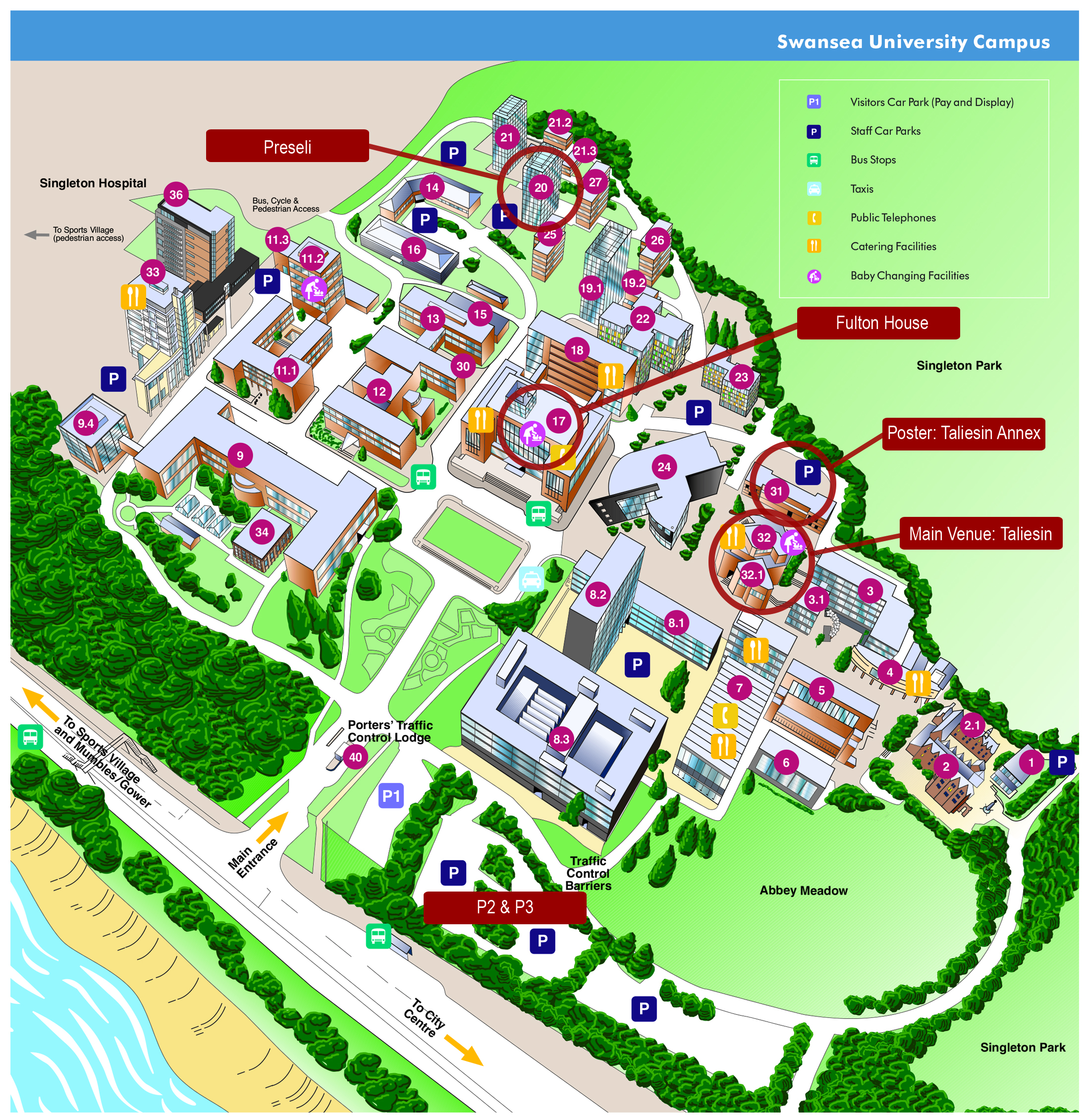 City Map
---